Playa Vista Isle in Hillsboro Beach Florida.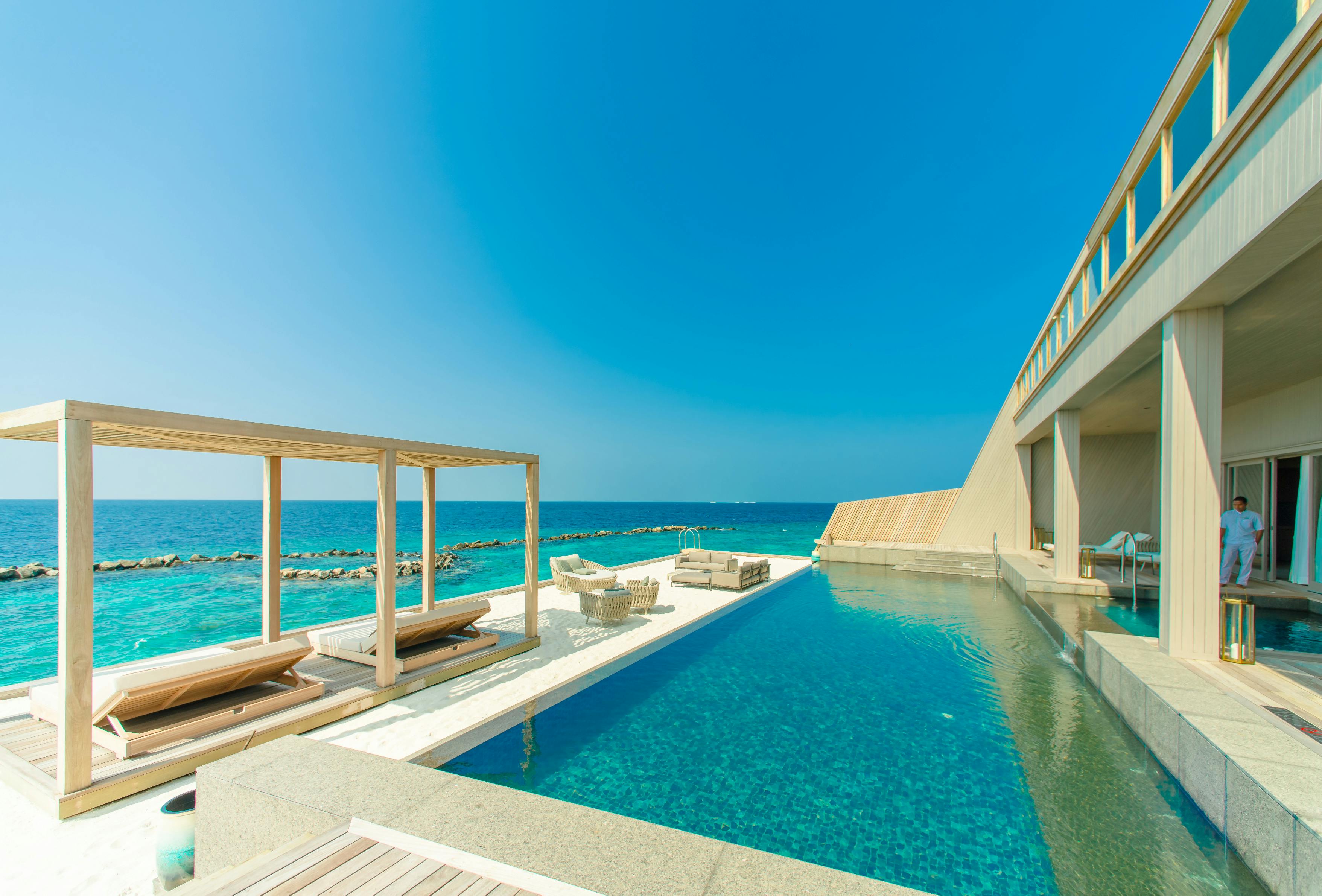 The glut of hyper priced mansions and luxury properties sitting on the market across the country has led sellers to turn to an unlikely solution: auctions.
The most expensive home ever offered at auction came back on the block this week. The property, called Playa Vista Isle, in Hillsboro Beach, Florida, went on the market in 2014 for $139 million, making it the most expensive home listed in the country at the time. It was later listed for $159 million, then pulled from the market in 2016.
It stretches over 58,000 square feet, with 11 bedrooms and 22 bathrooms. It has a private IMAX theater, a 3,000 bottle wine cellar, a 20-car garage and columns and carvings with more than 500,0000 pieces of gold leaf. The pool alone has over 150,000 gallons of water. At over 5 acres, it has 500 feet of oceanfront and two yacht docks.
Concierge Auctions, the biggest player in high-end real estate auctions, said it will sell at least 20 homes this year that were listed for more than $10 million — double last year's total. And next year is already looking even stronger.
"The trend for high-end real estate going to auction is definitely on the rise," said Laura Brady, CEO of Concierge. "We're seeing more sellers across the country than ever before, especially in the $10 million, $20 million-plus and even $100 million-plus category.
Lake Como
Concierge, for instance, just auctioned off a property on Lake Como in Italy that had been listed for $112 million (100 million euros). The auction purchase price hasn't been disclosed.
A home in Palos Verdes, California, which had been listed at $53 million and featured a massive underground complex with a spa, pool and tennis court, recently sold at auction for around $23 million.
An estate that had once been the most expensive home listed in Dallas, was on the market for $50 million and sold at auction for $36 million. The investor Peter Lynch is selling his golf property in Arizona at auction next month, after failing to attract any buyers for two years with a price tag of $14 million.
Price Drop
Granted, auctions don't always work. Michael Jordan put his Chicago estate up for auction in 2012 but failed to get his minimum price and it's still on the market.
A home in Sands Point, New York, that had been listed for $38 million was scheduled to sell at auction last month but failed to attract enough bidders.
And many of the price drops can be dramatic — making some sellers reluctant to sell at auction. But many of today's high-end homes, like works of art and collectibles, are unique without real comparisons. So the auction allows them to find a real market price.
"Because of how much inventory there is in the United States priced at $10 million or more, there are a good deal of sellers that may have an overinflated view of what their properties are worth," Brady said.
Technically there is no reserve, meaning there is no minimum price at which the seller will sell. But Brady said interest is already high and dozens of bids are expected. In order to bid, however, buyers need to wire $250,000 into an escrow account, which they get back or apply to the purchase price if they win the bid.
"This is an amazing property, it's not going to sell for $10 million or some unrealistically low price," Brady said. "It cost $100 million to build. The buyers that are coming forward are smart, they understand the value. It's up to my team to explain what was put into the
property, the value of the property and the land, so it's going to sell at a fair market price."

Villa Firenze in Beverly Hills, California
A $160 million mansion in Beverly Hills, California, is going on block, making it the most expensive listing ever to auction.
The nine-acre estate, called Villa Firenze, will be sold to the highest bidder, with no reserve, by Concierge Auctions next month. Its billionaire owner, Steven Udvar-Hazy, first listed the property in 2018 for a reported $165 million.
"We look forward to finding an owner as unique as this piece of real estate on auction day," Udvar-Hazy said in a statement.
The estate is the largest in North Beverly Park, an exclusive gated community that's been home to Denzel Washington, Eddie Murphy, Sylvester Stallone, Rod Stewart and Kimora Lee Simmons. The property has more than 20,000 square feet of living space, with three guest residences, 13 bedrooms, 17 bathrooms and eight half-baths.
The home, built over five years by architect William Hablinski, has marble and stone flooring, arched doorways and multiple fireplaces.
The grounds include a swimming pool, pool house, tennis court and walking trails.
Udvar-Hazy, who immigrated to New York from Hungary when he was young, is considered one of the founders of the aircraft leasing industry. He started International Lease Finance, which was sold to insurer American International Group in 1990 for $1.3 billion. He is executive chairman of Air Lease. Forbes estimates his net worth at $4 billion.
The most expensive home previously sold at auction was an oceanfront mansion in Hillsboro Beach, Florida. The 30,000-square-foot property, known as Playa Vista Isle, had been listed for $159 million in 2015. It sold at auction in 2018 with Concierge Auctions for $42.5 million.