Isn't It All Just Paintings And Old Vases?
A lot of what we see in TV and films portray auctions as a setting for the sale of a rare painting or a really expensive gemstone. While some people might think that the prices that we hear on those shows are unrealistic, it's often a surprise to them just how high a bidder will go for a certain item in the real world.
So, What Are The Most Expensive Things People Have Bought at Auctions?
These are the most expensive things bought at an auction:
An 18th-century Violin
The Pink Star Diamond
A Vintage Ferrari
"The Scream"
A Painting by Leonardo Da Vinci
An 18th-century Violin
In 2011, Japan was struck by one of the deadliest tsunamis of the decade. In an effort to provide relief and support to the victims of the tragedy, the Nippon Music Foundation held an online auction for one of their finest Stradivarius violins.
The violin reportedly sold for $15.9 million, which is four times the last highest recorded price for a stradivarius.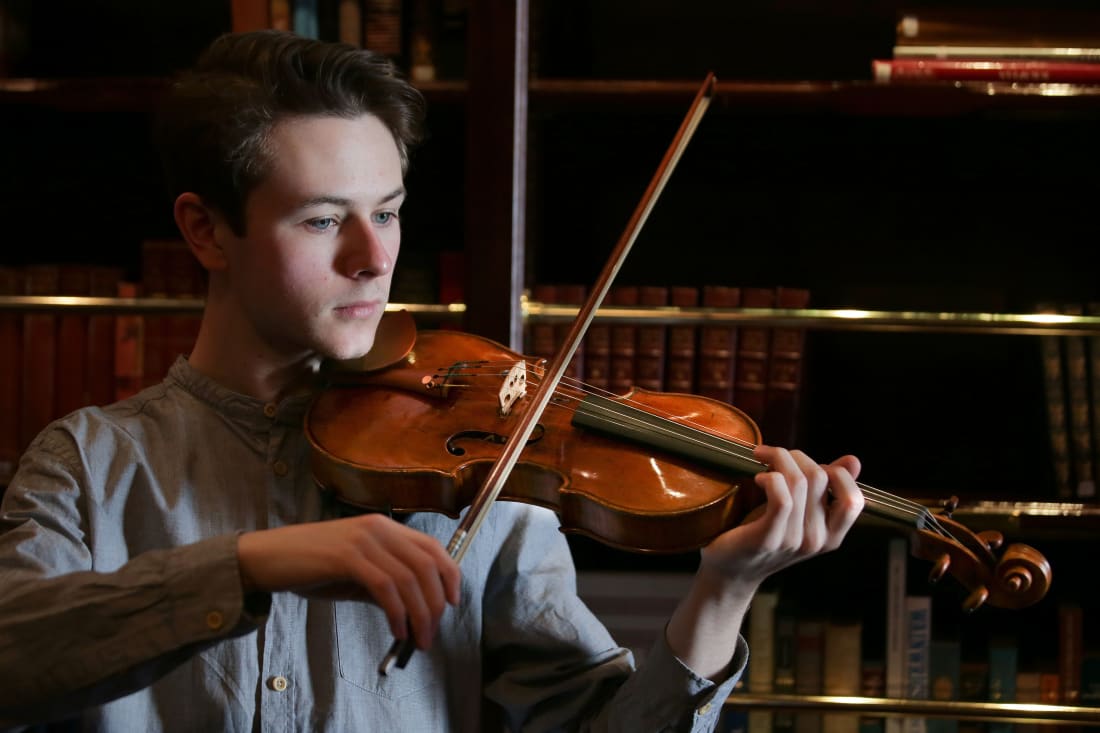 The Pink Star Diamond
In 2017, the Pink Star Diamond broke the record for being the most expensive sold in the world. The auction was held by Sotheby's Hongkong on April 4. The final winning bid for the gem totaled HK$553 million or roughly 71.2 million US dollars.
The diamond garnered international praise for being the largest Flawless Fancy Vivid Pink diamond ever graded.
A Vintage Ferrari
There are a lot of expensive hobbies in the world. One of the more notoriously extravagant ones is vintage car collecting. In 2017, collectors all over the world heard waves about the second Ferrari 250 GTO to ever have been made; sold.
The price? Only a measly $44,000,000! The car was sold by a famous car collector and enthusiast Bernard Carl to a supercar trader by the name Gregor Fisken.
"The Scream"
You've probably seen this painting at some point in your life. Edward Munch's famous painting was put on auction in 2012 and was sold for nearly $120 million, setting a record during that year for being "the most expensive piece of art ever sold at an auction". It would not hold that title for long, however, as we are to find out in the next and final entry to this list…
A Painting by Leonardo Da Vinci
Da Vinci's name is almost impossible to avoid when talking about art from the renaissance era. His work, not only as a painter but as an engineer still makes its way into modern-day discussions. You probably know him best as the painter of the famous "Mona Lisa".
That's why, in 2017, when one of his very few surviving paintings, "Salvator Mundi", went on auction, the bidding floor went wild and the final bidding price amounted to a staggering $450 million!
Conclusion
Auctioning garners a lot of attention for being a "rich man's sport". The publicity and thrill gained from watching a room of people put a price on something that often can be considered priceless is great entertainment in and of itself.
It also reminds us that there will always be someone in the world willing to spend unimaginable amounts of money for an item that probably wouldn't even catch the attention of a normal person!